Summit Station Dairy is bringing farm-fresh milk delivery back to hamilton
Some of you may remember lying in your childhood bed, hearing the jingling of the milkman bringing bottles to the door. Well, now that's us! We're doing it all ourselves, and we're focusing on neighbourhoods in Hamilton. We'll only be able to delivery to a limited number of households, so let us know if you're interested!
With an annual home delivery membership, you'll never run out of milk again. Create a standing order and we'll drop it off every week, picking up your empty and rinsed glass bottles for deposit return and re-use. Sign up is easy!
Are we in your neighbourhood?
Enter your address to see if we currently deliver to your neighbourhood. If we do, you're in luck! Set up your profile and continue to Step 2. If we don't yet delivery to your neighbourhood, please setup your profile to help us plan where our next delivery routes should go.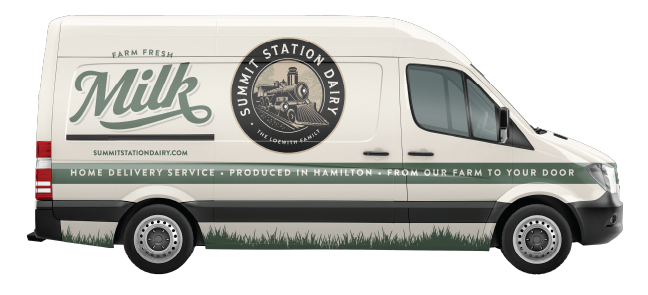 ---
Become a Member
Your annual Membership will provide you with 52 weeks of doorstep delivery by our vans (and our farmer drivers!). Home Delivery Members will get first dibs on our small batch creamery products and a free farm tour (for up to 6 people). Annual membership fee $250 + HST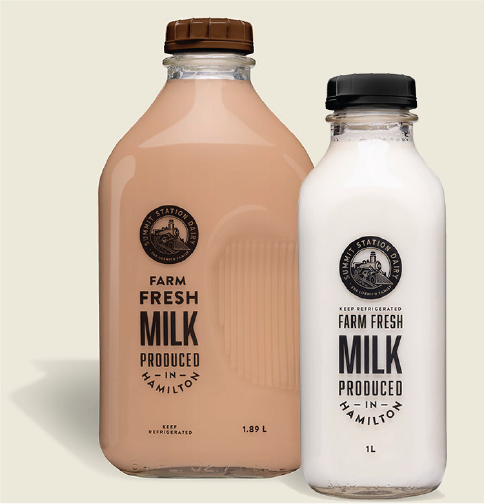 ---
Create Your Standing Order
This is what we'll bring to your door every week. There is no minimum, and you can change your order up to 24 hours before delivery. Watch for the 'milkman' delivering your selection of fresh dairy on your scheduled delivery day.
Sign up for fresh milk delivery
Never run out of milk again.
Let us bring you delicious dairy every week — just like it used to be.